Inside Hackney was part-funded by adverts and advertorial, which I sold to a range of clients including Loughborough University in London, Hackney Community College, Here East, Hackney Council's bike scheme and Growing Communities.
Checking Inside Hackney proofs
This video by Lucie Galand documents the launch of Inside Hackney 2 in a community garden, and features the Speaker of Hackney Council, contemporary dance by Dalston Ballet and music by Art Terry and friends.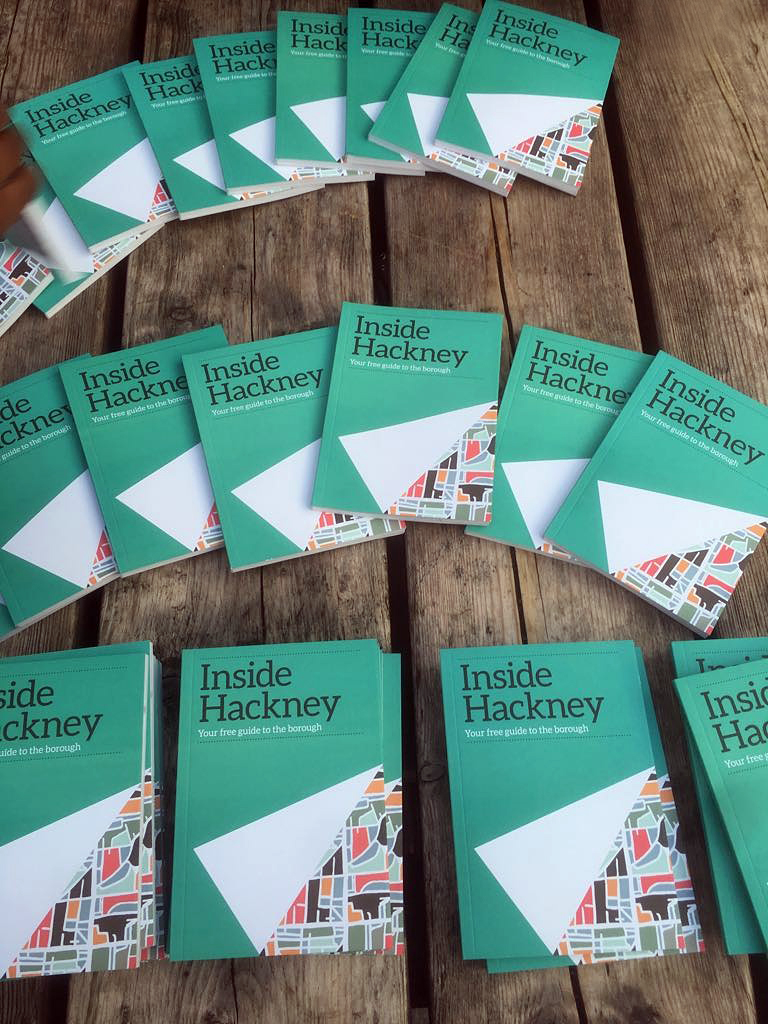 Guides being given away at a community gathering in Gillett Square in Hackney.